During Covid, many children are affected due to personal experiences within their immediate family circumstances.
The Sankalp Programme is run with the pupils of the school that we work with, with the objective of making the girls strong and brave, with a focus on  building up their mental health to face all adversities and challenges, with confidence
These wonderful girls were requested to select any Sudha Murthy story that inspired them and pick up their coloring pencils and paint a picture that depicted the emotions of the story, as it touched them in their personal lives
Sudha Murthy - Short Story competition for Girmee School pupils

 
Agrima Sareen

Agrima Sareen
Janavi Rupesh Kamble
Poonam Khule
Akanksha
Swati Khandekar
Payal Sathyagiri
Manasi Karande
Simran Sanjay Dunghav
Nyaneshwari Pratigda Male
At Trust In Pink Foundation, we have a very scientific process for training of Clinical Breast Exams. The programme strives to achieve the following competency end-points for the mobile CBE team members (Visually Challenged and sighted)
Competency End Points

 
Competency in Breast Examination
Taking history and epidemiological data and recording the same
Visual examination – sighted to undertake a visual inspection of the breast
VC girls to undertake the Clinical Breast Exam and record the findings
VC girls to be competent to talk about: (i) Breast Examination, (ii) Nutrition, (iii) Lactation, (iv) Diet and (v) Exercise
Breast Knowledge - Tracks to be covered will include
Soft skills - Tracks to be covered will include
Breast Health
Embryology
Physiology & hormones
Variations / Presentations (normal and not normal)
Secretions from the Breast and their importance
Lactation
Genetics of Breast Cancers
Common benign breast diseases
Information on cancer / Types of cancer
Risk Factors that cause cancer
Treatment modalities (Chemo, Radio, Hormonal therapy)
Emotional Intelligence
Capability to handle social / delicate situations
Leadership aptitude
Retention power









TRAINING VIDEOS
Beads Technique 1

Beads Technique 2
Sparsh Vardaan is a flagship project of the Trust in Pink Foundation.  This project was launched on 14 January 2012

Sparsh Vardan means "blessings of touch". Palpation or touch is a vital clinical examination, required for early detection of Breast Diseases and Cancers

Visually challenged Breast Health Care professionals to undergo rigorous training on the  scientific method of Clinical Breast Examination, along with associated soft-skills

Our proficient team have screened more than 4500 girls and women
The Trust in Pink Foundation have ongoing projects with medical institutes in Pune, to undertake ongoing validation of Clinical Breast Exam exercises

We work closely with data scientists to validate the findings of our results

Additionally, research on life style and its co-relation to diseases of the breast are studied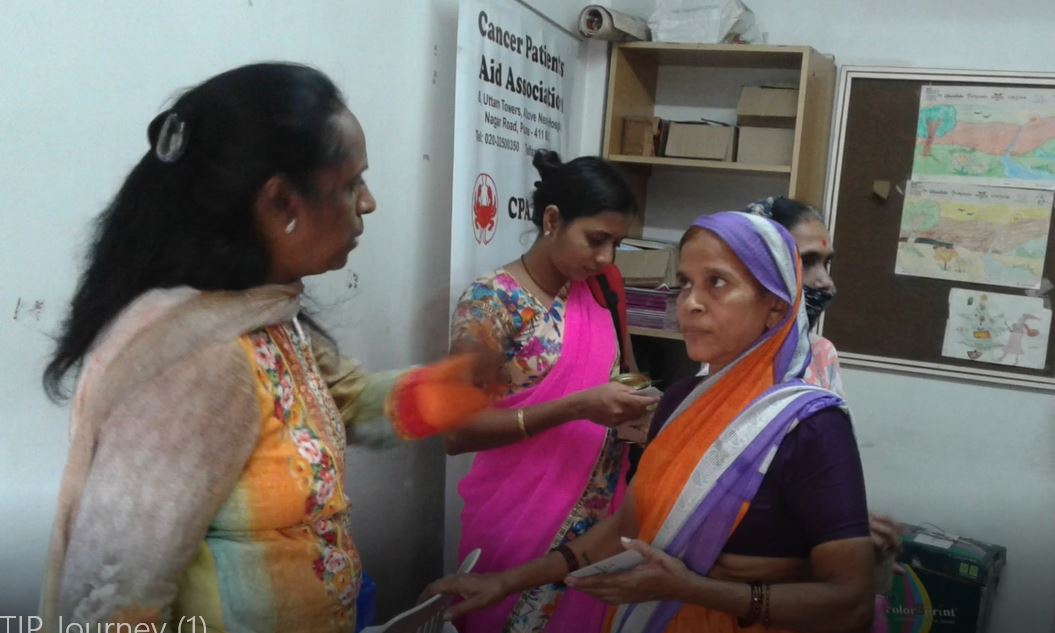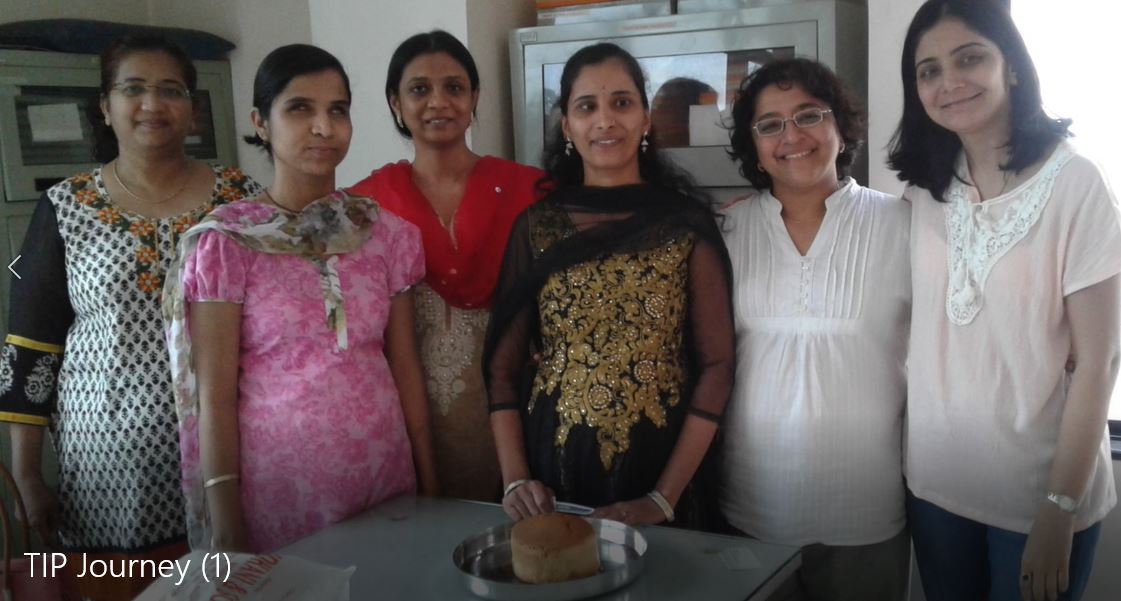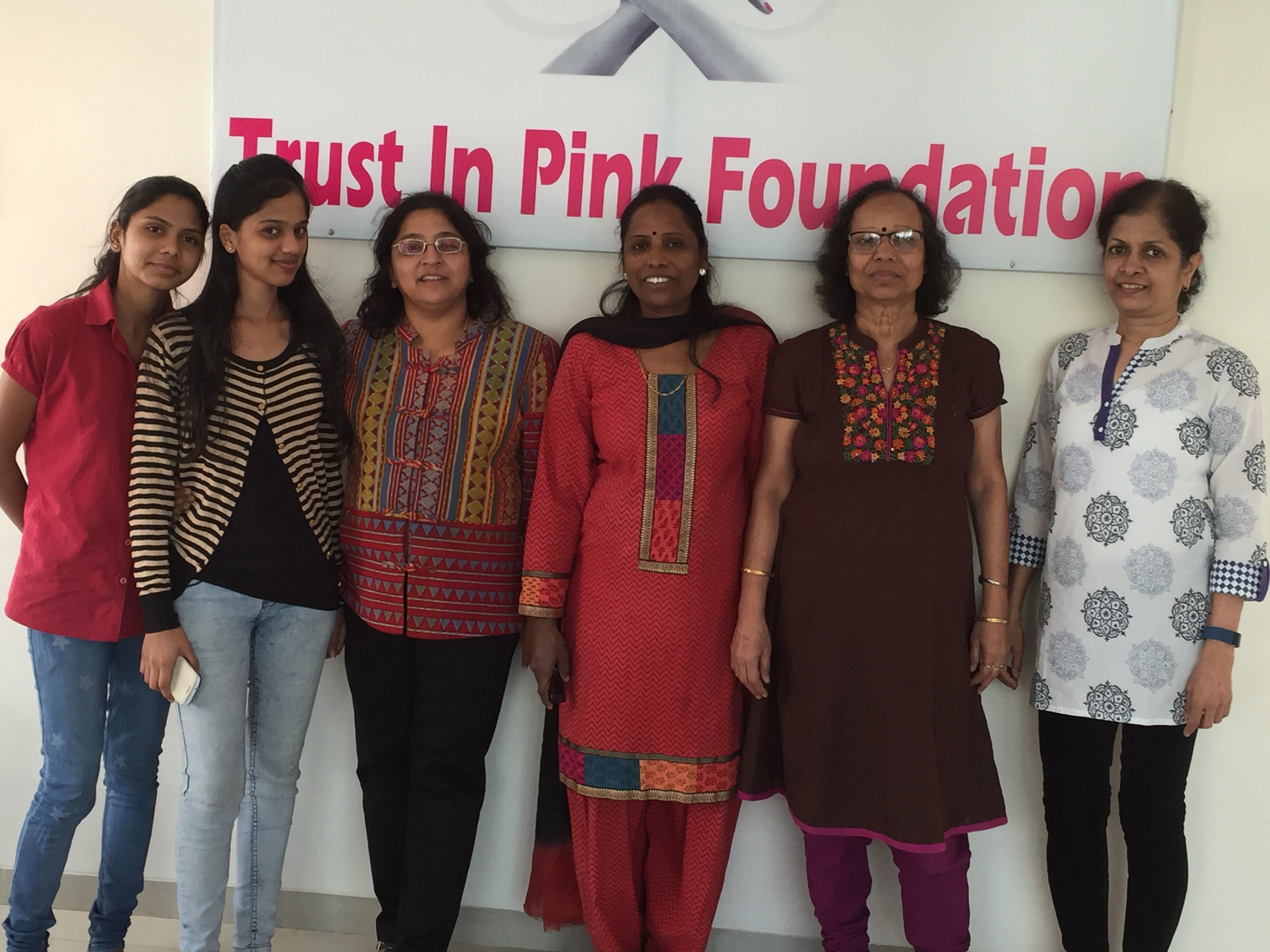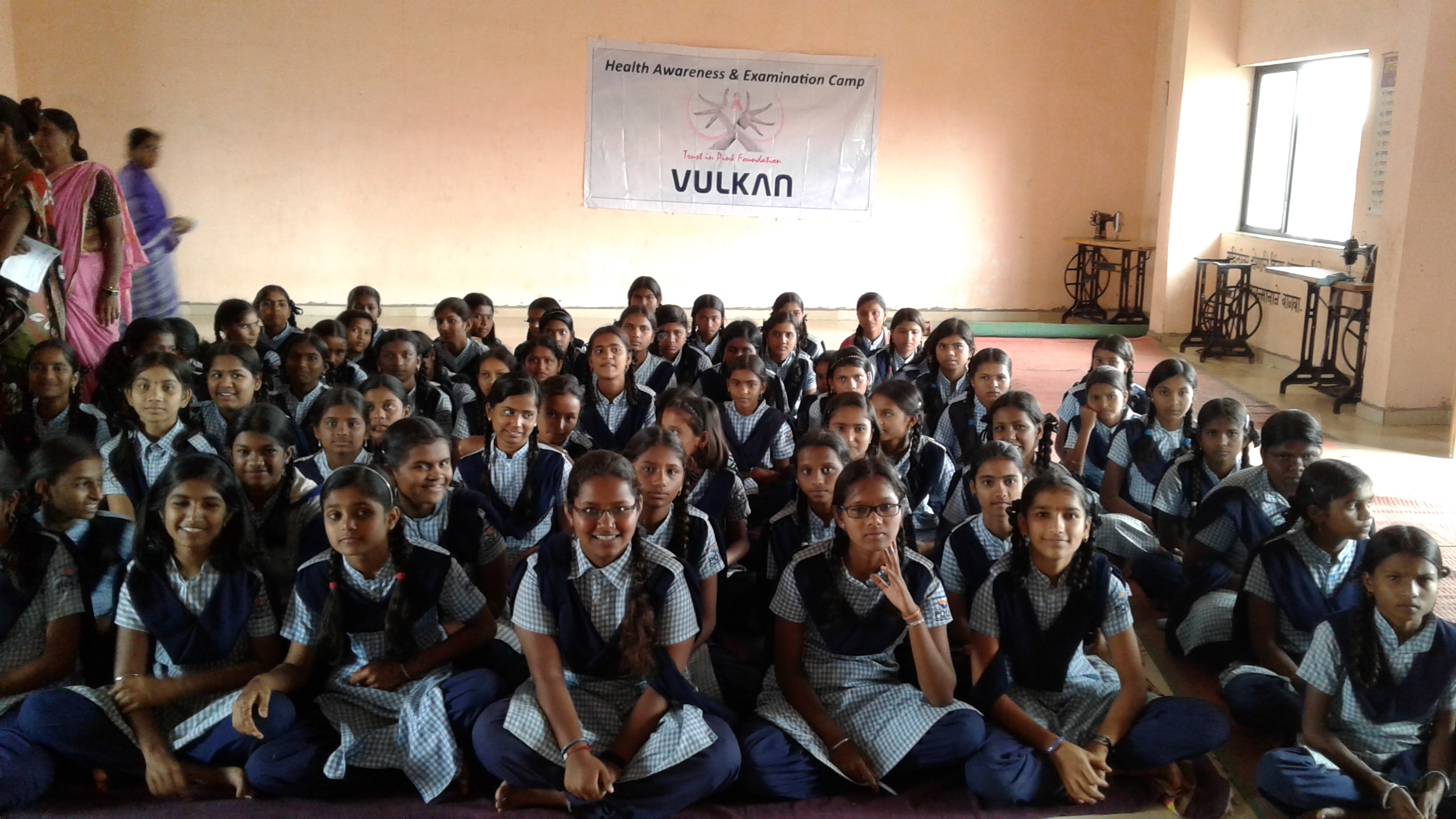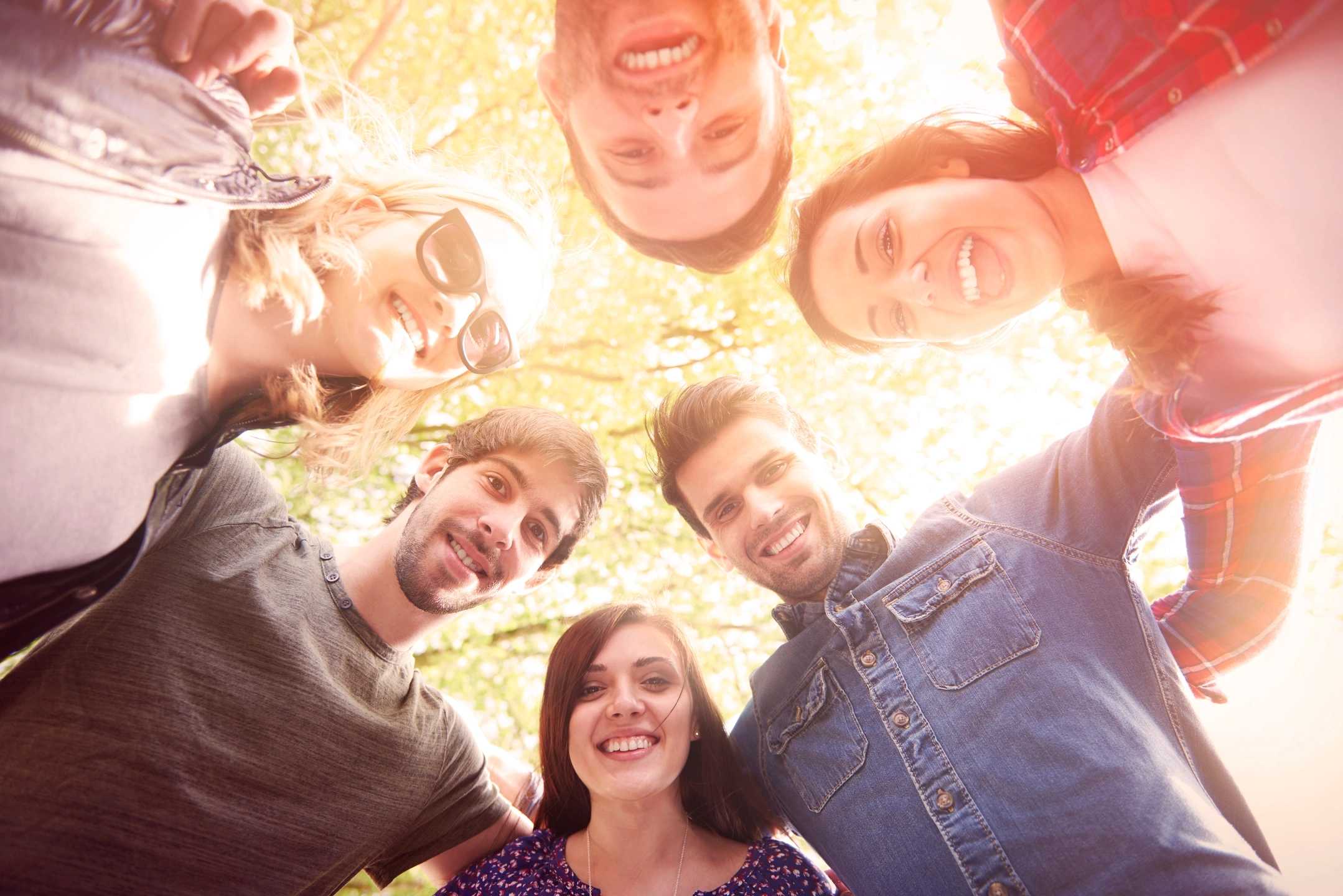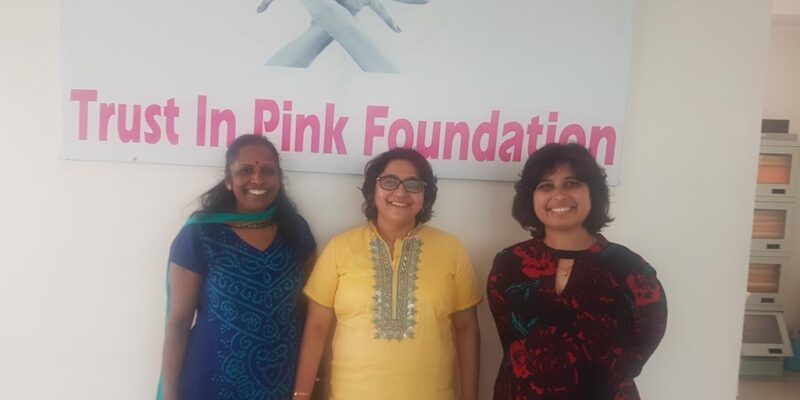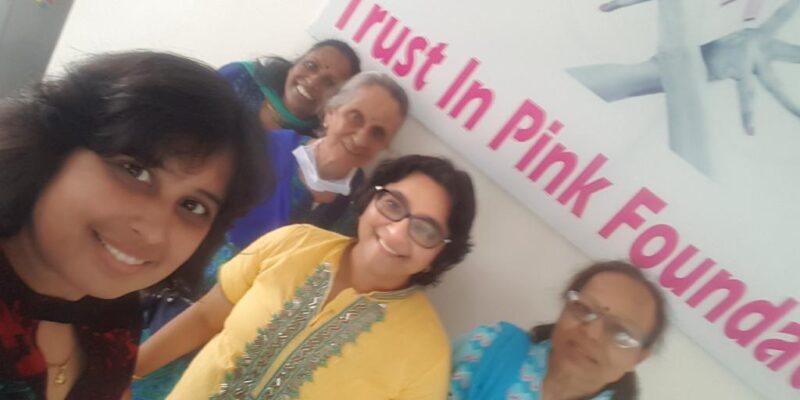 Empowering young girls to select lifestyle options to remain healthy and beat diseases
Guidance on Diet, Nutrition, Exercise, Pranayam, importance of sleep and being happy
1200+  school girls have been mentored in this programme by the visually challenged trained breast health care professionals
Courage does not mean you don't get afraid....courage means 'you do not let fear stop you'
We empower the family to treat the tough journey of treatment of Breast Cancer, as a small destination and not life as a whole
Lymphadema risk after Brease Cancer surgery increases with radiation, chemotherapy and the number of lymph nodes removed. This is, in most cases preventable if proper care is taken.
Once Lymphadema occurs, it causes
(i)   Functional impairment - decreased range of motion in the affected upper extremity joints. - decreased healing capacity of the affected tissue,with resultant increaed risk of infection - as well as from pain and
(ii)  Diminished quality of life Psychological distress, Anxiety, depression, emotional distress and pain in these patients adversely affect their quality of life
We at Trust in Pink Foundation believe in prevention and offer supportive care to avoid Lymphadema.  We also offer Manual and Compression Lymphatic drainage, nutrition for Lymphadema, Yoga, psychological support and support groups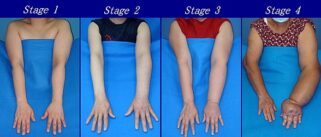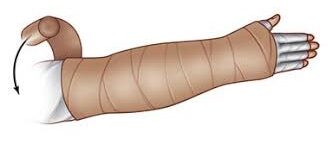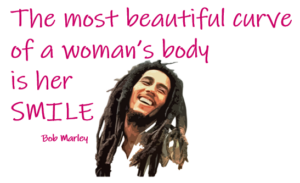 The beauty of a woman is in the curves that she is gifted with
And we will not allow the treatment of breast cancer to dampen this at any cost, be it immediate or be it long term
And that is where we have Confianza, a program for offering Breast Prosthesis.
The Trust in Pink Foundation offers individualized prosthesis, immediate after surgery or for long term use with low cost mixed silicon prosthesis
Additionally, the Trust in Pink Foundation have collaborated with Saishaa Foundation to offer soft, lightweight breast prostheses that are very comfortable for women who have undergone mastectomies, lumpectomies and radiation, and/ or are undergoing reconstruction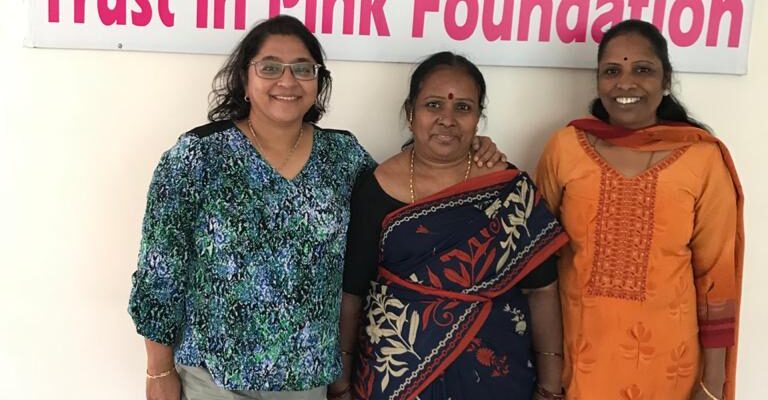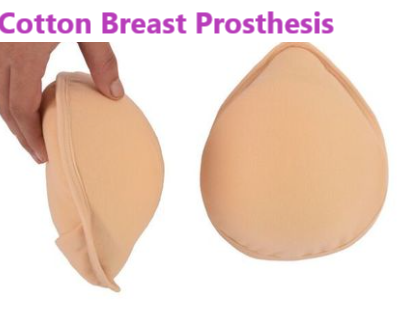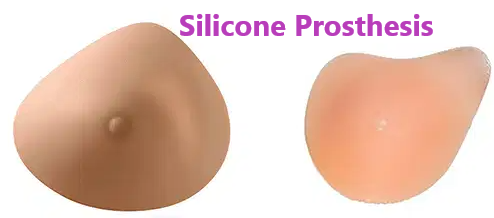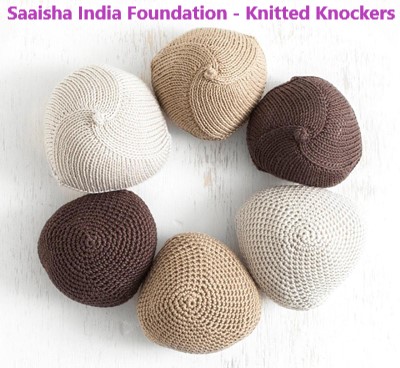 We do not let chemo induced baldness, dull your sparkle
   We invest in your hair, it is the crown you will never take off
              Trust in Pink has a bank of Wigs.  We provide wigs on a temporary basis, for needy patients  on chemotherapy
             The wigs are hygienically preserved and circulated
              We aim to make the patient have wonderful beauty like Rapunzel, even during their worst phases of baldness
Love is not in the air, it is in the Hair!
Sparsh Vardaan - Breast Screening Program
Research & Development for Prevention and Treatment of Breast Cancer
Chicas sanas - happy, healthy, young girls
Sneh Care - support group for Breast Cancer patients and their families
LymphaCare - lympha-therapy
Confianza - Breast Prosthesis